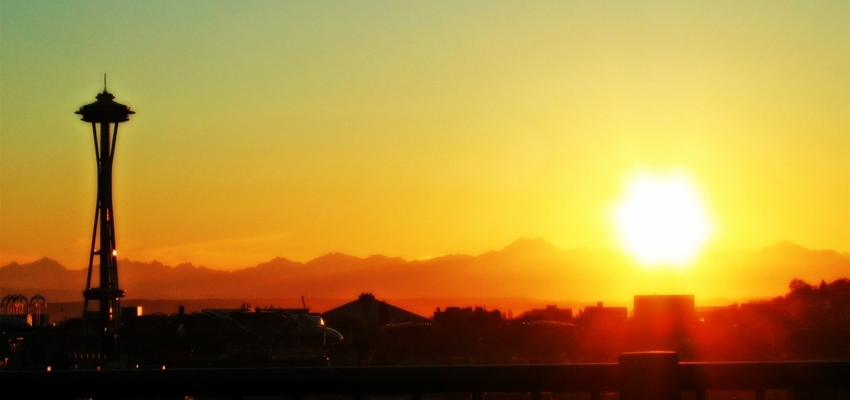 Taxis, Limos, Town Cars & Ride Sharing
At SEA Airport, taxis and ride-sharing companies are available on the third floor of the parking garage. One-way rides between the airport and downtown range from $40-$55. To arrange for a limo, town car or taxi ride in advance, use any of the travelers' information boards in baggage claim or visit the ground transportation information booth on the third floor of the parking garage. Contact our concierge team at the Seattle Visitor Center for referrals for specific transportation companies based on your personal travel needs.
In downtown Seattle, Lyft, Uber, and metered taxis offer in-city transportation from local drivers. All rides can be scheduled using smartphone apps.
Rental Cars & Car Sharing
All car rental companies providing service at SEA Airport are located in the off-site car-rental facility. Dedicated shuttle buses run 24/7 to pick up passengers outside baggage claim at the north and south ends of the main terminal. If you prefer to enjoy the city using public transit when first arriving, car rentals are available at multiple downtown Seattle locations. Ask our Seattle Visitor Center team for referrals or assistance.
Visitors can rent vehicles by the hour from Zipcar or by the minute from GIG Car Share.
Shuttles & Courtesy Vehicles
Ride-share, door-to-door vans, and airport shuttle services are available to passengers at the Ground Transportation Plaza on the third floor in the SEA Airport parking garage. Premier Airport Shuttle Seattle offers shared and private shuttle service starting from $33 per person to Downtown Seattle hotels and also offers regularly scheduled Seattle cruise ship transfers. Hotel courtesy shuttles pick up and drop off passengers on the 3rd floor of the airport parking garage at Islands 1 & 2.